We are CLOSED on Mondays.

MANOLA'S WILL BE CLOSED ON DECEMBER 24TH, 25TH, AND 26TH

WE WILL BE OPEN ON DECEMBER 27TH.

THANK YOU. AND A MERRY CHRISTMAS.
VEGETARIAN APPETIZERS*Spicy ** Very Spicy ***Extra Spicy

No substitutions please! We do not use MSG in our dishes!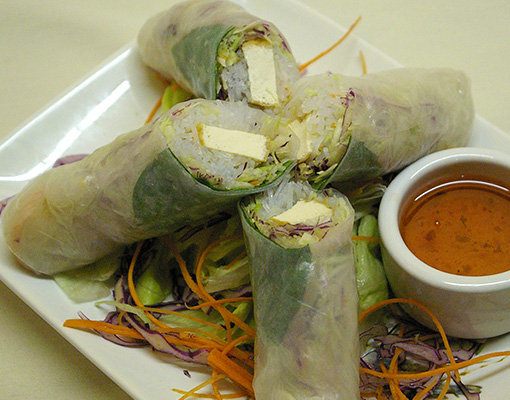 These rolls are not fried and are ideal for the health-conscious. This fresh salad rolls stuffed with glass noodles, cabbage, carrots, organic tofu, and fresh basil. Served with plum sauce.
+ ORDER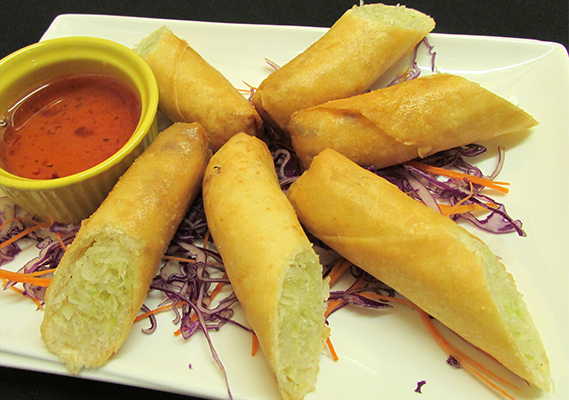 These spring rolls are a perfect appetizer for any meal. This appetizer is deep-fried rolls stuffed with glass noodles, and cabbage. Served with our own homemade plum sauce.
+ ORDER