VEGETARIAN SALADS*Spicy ** Very Spicy ***Extra Spicy

No substitutions please! We do not use MSG in our dishes!
Angel hair pasta, organic tofu, pineapple, cracked roasted peanuts, shredded carrots, fresh ginger, and fresh bean sprouts. Mixed together with our own coconut cream sauce.
+ ORDER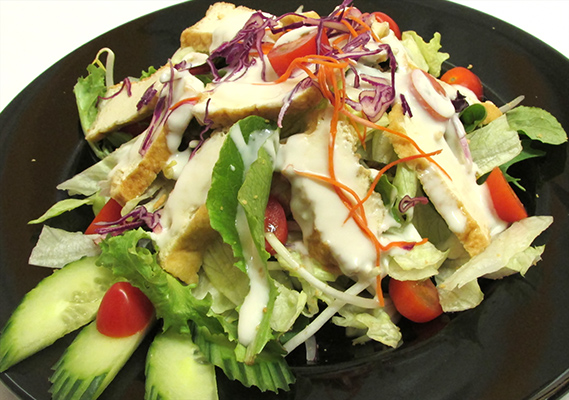 A tasty salad prepared with fresh organic mixed green salad, tomatoes, cucumbers, onions, carrots, organic tofu, and our wonderful coconut dressing.
+ ORDER